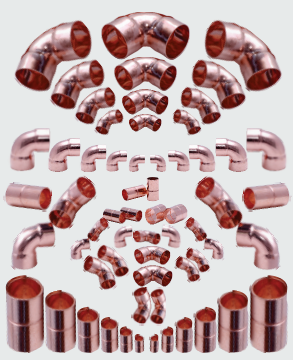 A variety copper fittings uses in domestic and commercial application range for air conditioning, refrigeration, heating,plumbing line, gas line, heat exchangers etc.

Range:
Coupling 6.35 mm to 41mm ,
Elbow 6.35mm to 41mm
Tee 6.35mm to 41 mm ,
Reducer 6.35mm to 41mm.
Also we can develop copper fittings as per
client requirement or drawing.