Electrical Wires & Cables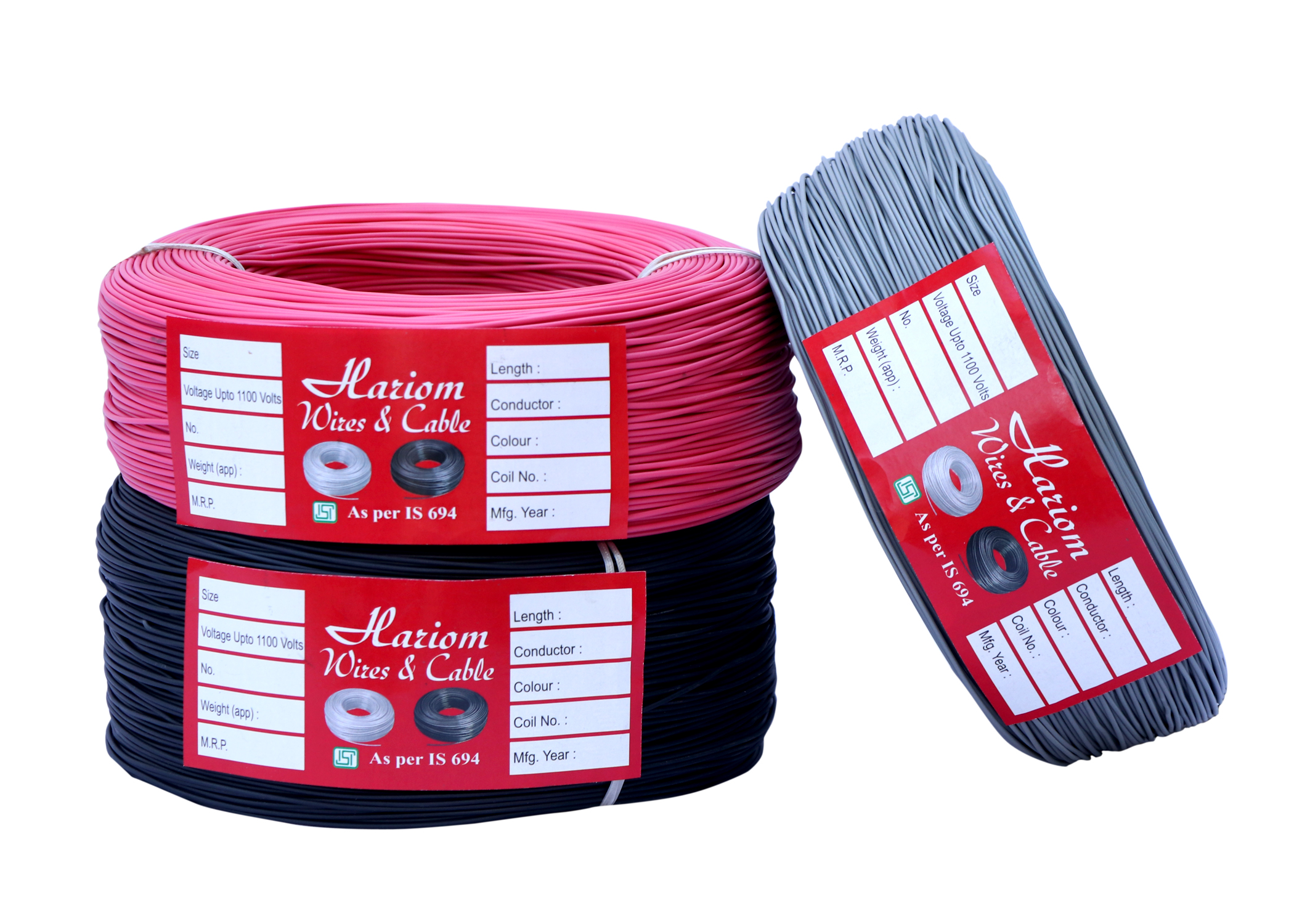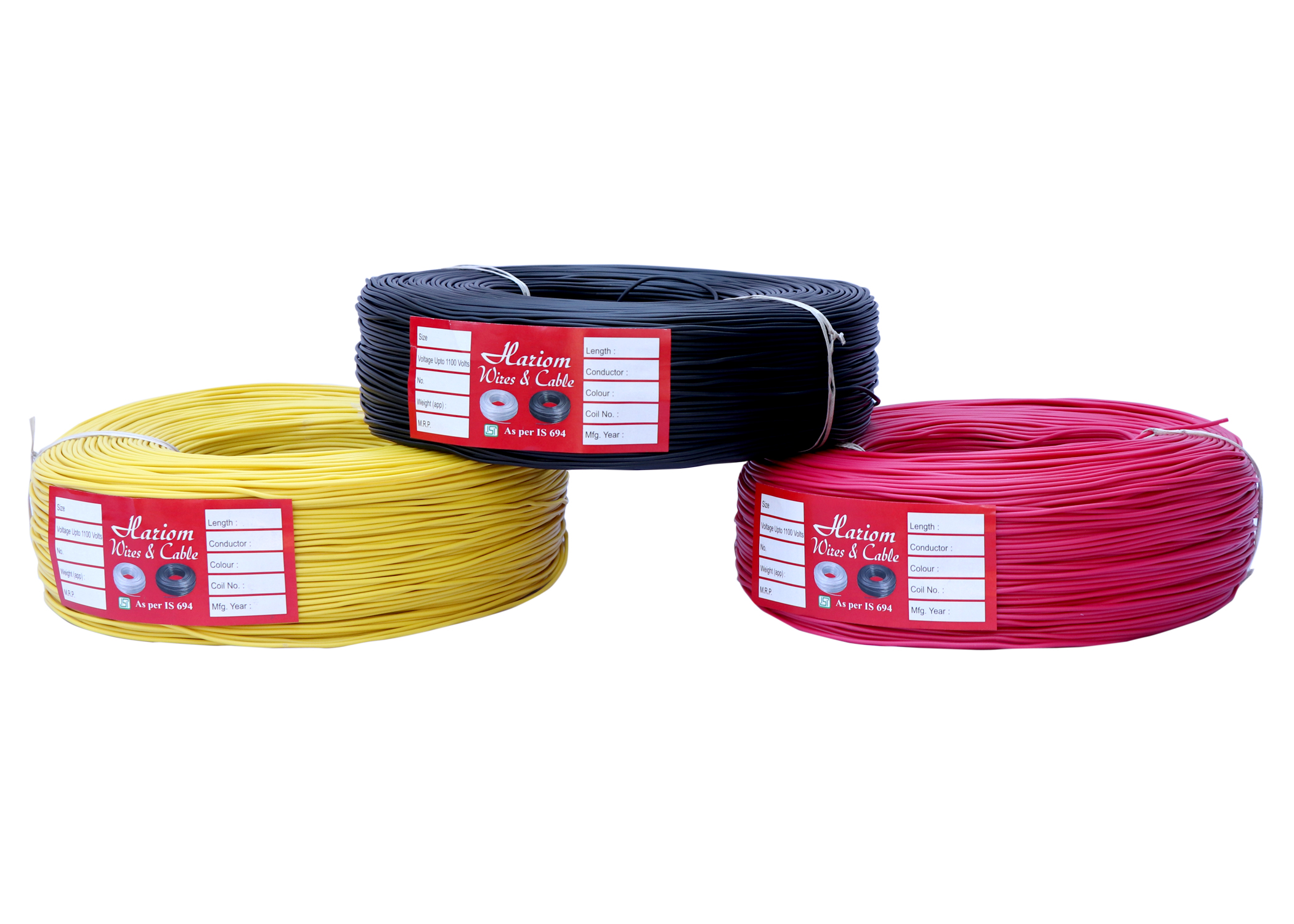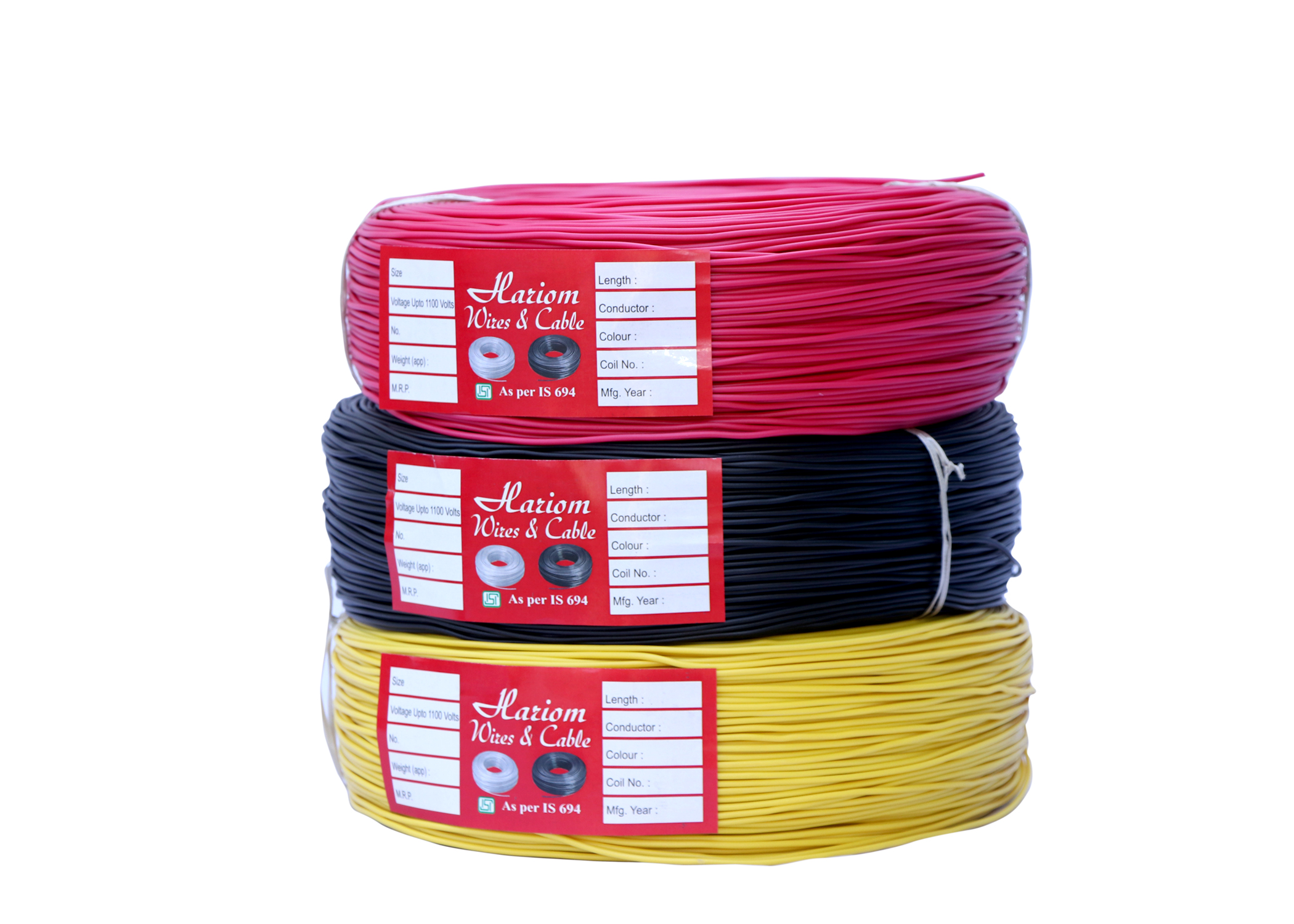 AS per in 694: 2010 02 category
Specific insulaon resistance :> 36.7mohm.km
RoHS compliance: RoHS2 acc. to 2011/65/EU also complies to low voltage directive 2014/35/EU
Rated voltage : up to & including 1100v ac / 1500dc
Test voltage : 3kv (ac)
Temperature range : -20° to 70° C
Application
Lighting
Suitable for single phase AC/DC & 3 phase systems.
Engineering application machine
Switchgears
Domestic application.
Product Makeup
IS 8130 class 2/5 Electrolytic Grade, O2, free bare Tin coated finely bunched Cu      wires conductor
Type A PVC insulation as per IS 5831:1984
Laying up/assembling in round
Type ST1 PVC sheath as per IS831:1984 ( black or grey )
Colour Coding
2 core: Red & Black
3 core: Red, Black, Green, or Red, Black, Yellow / Green
4 core: Red, Yellow, Blue, Green or Red, Yellow, Blue & Yellow / Green
5 core: Red, Yellow, Blue, Black, Grey 6C & Above: same color cores, with nos.      printed.
Product Features
Suitable for up and including (-20° to 70° C) continuous temperature     applications.
Flame retardant IEC 60332-1/IS 694
Good resistance to UV, most of chemicals, alkalis, solvent, abrasion
Available in all major colors
Standard coil length 90 meters
Bending radius : 4 x D
Suitable for Outdoor use.
Air Conditioning
Communication Cable for VRV / VRF System.
Automation
Engineering
Signaling
Application
Bunched Copper
Type A PVC / LDPE Insulated
Twisted Pair
Shielded ( Cu, Braided / Al, Mylar Type)
PVC Shielded FR / FRLS
Product Makeup
Suitable For Up To And Including (-20° To 70°c)
Flame Retardant
UV Resistance Outdoor Use
Low Noise Reduction
Low Interference
Colour Coding
2 core – Red & Black (1 Pair)
4 core – Red, Yellow, Blue & Black (2 Pair)
Outer Color Black (Or Customer Specified)
Application Standard / Reference Standard
IS – 8130
IS – 5831
BS 5308 P-L & LL
IEC – 60227
EN – 50525